Ethel Gabriel (1921-2021) may be one of the most prolific recording industry professionals you've never heard of. Gabriel, who passed away on March 23, was the first woman producer for a major record label, and one of the first women in the world to work in A&R. She had a four-decade career at RCA starting with an entry-level job and rising up to being an executive in the company.
During her career, Gabriel produced over 5,000 records – some original recordings and some repackaged – by nearly every artist on the RCA roster (including Elvis Presley and Dolly Parton). She was the female record producer to receive an RIAA Gold Record in 1959, and the first woman to win a Grammy for Best Historical Album (1982).
She was willing to take risks, such as producing the first digitally-remastered album or working with artists who brought new types of music to the mainstream. Her credits include everything from mambo to easy listening to rap.
Wonderful Turn Of Fate
Gabriel was born in 1921 in Pennsylvania, starting her own dance band at age 13 (called "En and Her Royal Men") where she played trombone. She originally wanted to go to college for forestry (at the encouragement of her father), but women were not allowed into the program. So instead, she decided to attend Temple University in Philadelphia and study music education.
A relative helped her get a job at RCA's record plant (in Camden, New Jersey) to help pay for tuition and expenses, where early tasks such as putting labels on records. She was promoted to record tester where she had to listen, as a quality check, to one out of every 500 records pressed, a process leading to learning every note of the big hits of the time since she had to listen to them over and over.
Gabriel was allowed to visit the nearby RCA recording studios, bringing her trombone along and playing with major artists for fun between sessions. She also learned how recording sessions worked. At the time, she was secretary to the manager of A&R, Herman Diaz, Jr., and got the opportunity to produce her first recording session (with bandleader Elliot Laurence) when Diaz called in sick and asked her to do it.
In 1955, she convinced her boss, Manie Sacks, to sign Perez Prado to RCA's label and produced his record "Cherry Pink and Apple Blossom White," which became a worldwide hit and helped bring the mambo craze to the U.S. Further, she was with RCA during the creation of its Nashville studios, the signing of Elvis Presley, and the transition from mono to stereo.
Through Gabriel's career, she was willing to take risks and experiment with new technology or music. In 1959, she launched Living Strings, a series on RCA Camden's label that ran for 22 years, and in 1961, she produced Ray Martin and his Orchestra Dynamica, the first release using RCA's "Stereo Action."
Also beginning in 1961, she managed RCA's Camden label (designed for budget records). It was struggling when she took over, and went on to become a multi-million dollar label under her watch. Some of RCA's major artists even asked to be released on the Camden line over the flagship RCA label because of Camden's success.
In 1976, she was executive producer of Caruso's "A Legendary Performer," the first digitally-remastered album. The technology, used by Soundstream Inc (lead by Thomas Stockham), has gone on to be widely used in audio and photography restoration, and Stockham's work on the Caruso album was the basis for a 1975 scientific paper. In 1975, Gabriel gave a chance to then-unknown producer Warren Schatz, who produced RCA's first disco album, "Disco-Soul by The Brothers."
Genuine And Full Of Integrity
Gabriel received two RIAA Platinum records and 15 Gold records (over 10 million record sales total) during her career, with the numbers still growing to this day. Many were re-packages or re-releases where she put her expert eyes (and ears) on song selection and label redesign. One album she re-packaged, Elvis Presley's "Christmas Album," was his first recording to reach Diamond (10 million sales).
Gabriel said of creating special packages (in Billboard magazine, September 5, 1981), "It's like second nature to me. The secret is that you know the market you're trying to reach. You can't contrive a special record. It has to be genuine and full of integrity because people know the difference." She re-issued albums for nearly every RCA artist (including the Legendary Performer series, RCA Pure Gold economy line, and the Bluebird Complete series).
Towards the end of her time at RCA, Gabriel asked the company to fund a women's group for lectures and seminars. She wanted to help women learn to become executives. She said she felt like a mother to some of the women she mentored (she was married but did not have children), and she wanted to teach them skills such as how to network, how to dress or behave.
Gabriel also became involved with Women in Music, one of very few groups available to women in the music industry at the time. In 1990, she publicly spoke out against the "boys club" in a Letter to the Editor that was published in Billboard (October 6). She said, "Yes, there are 'record women' in the industry – and they have ears, too!"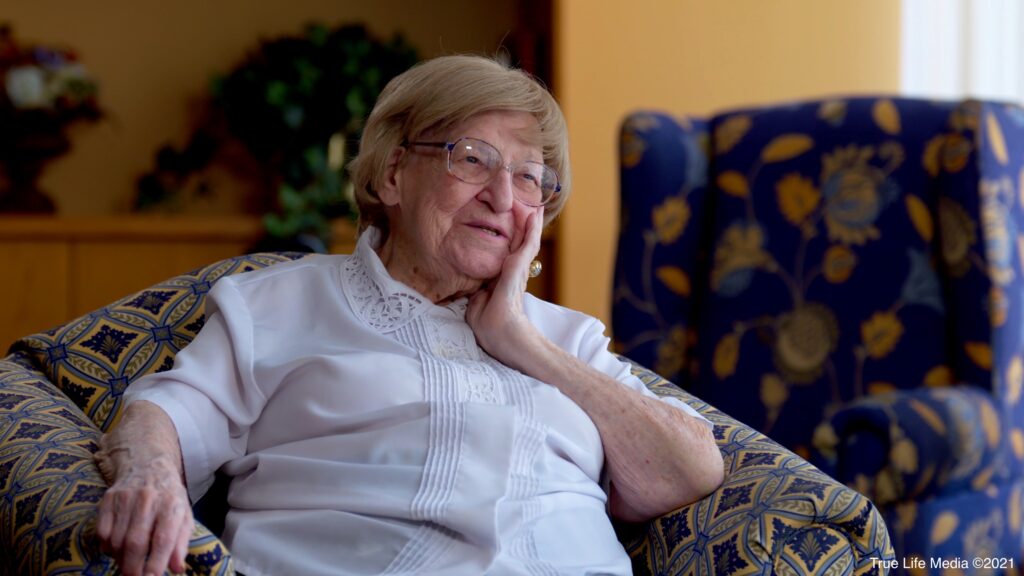 Over her career, she worked with so many artists and ensembles, including Chet Atkins, Caterina Valenti, Marty Gold, Los Indios Tabajaras, Teresa Brewer in addition to hundreds of recordings under the Living series. She said of working with artists, "There are times to 'harness' artists and times to 'push.'" She said her most helpful qualifications to do the job were "her knowledge and love of music and her ability to make difficult decisions and hold to them." (Cincinnati Enquirer, August 18, 1983)
Gabriel wasn't promoted to vice president at RCA until 1982, more than 40 years into her career. Many colleagues said it was long overdue. The following year, she won a Grammy for Best Historical Album (for co-producing The Dorsey/Sinatra Sessions). After leaving RCA, she remained in the industry where she worked as president and vice president to smaller record labels.
Our sincere thanks to SoundGirls for contributing this wonderful chronicle of someone who had so much impact on the recording industry. Also note that SoundGirls is currently in production on a new documentary about Ethel Gabriel's career and impact. For more info visit livingsoundfilm.com.