Sennheiser has announced a new free firmware update for the TeamConnect Ceiling 2 microphone array with TruVoicelift that provides several controllable features that are designed to help ensure clearly audible in-room audio for classrooms, lecture halls and boardrooms.
"We have many happy TeamConnect Ceiling 2 users across the globe, and we asked ourselves: What if they could use their existing tech for even more?" says Jens Werner, Portfolio Manager in Sennheiser's Business Communication Division. "This was the starting point for designing the latest software update which adds the TruVoicelift functionality to TeamConnect Ceiling 2. It endows the mic array with many innovative features for perfect audio all the way to the back row."
For existing TeamConnect Ceiling 2 (TCC2) applications, users can now add the TruVoicelift functionality by installing the free firmware update (1.6.4) via the new version of the Sennheiser Control Cockpit app (4.3.0). Depending on the size and configuration of the room, additional TeamConnect Ceiling 2 microphones can be installed as audience mics, thus creating a completely touchless microphone solution that reduces potential hygiene risks.
TruVoicelift is powered by a frequency shift algorithm designed to deliver a few crucial extra dB of gain, an enhancement that can make a significant difference in hearing a lecturer. TruVoicelift also includes a "feedback prevention mute" function – if levels should get too loud, TCC 2 briefly mutes to prevent any feedback. During pauses in speaking, if a pre-defined audio threshold is not reached, a noise gate will be activated that mutes TeamConnect Ceiling 2 to prevent any background noise from being amplified.
All TruVoicelift settings can be controlled via the Sennheiser Control Cockpit app, which also allows users to create "priority zones," i.e. areas where audio is predominantly picked up. This is useful for configurations where audio usually comes from a defined place, such as the front of a lecture hall. Also, users can define "advanced exclusion zones," enabling the targeting and excluding of noise sources with a high degree of accuracy, such as air conditioning or ventilation equipment.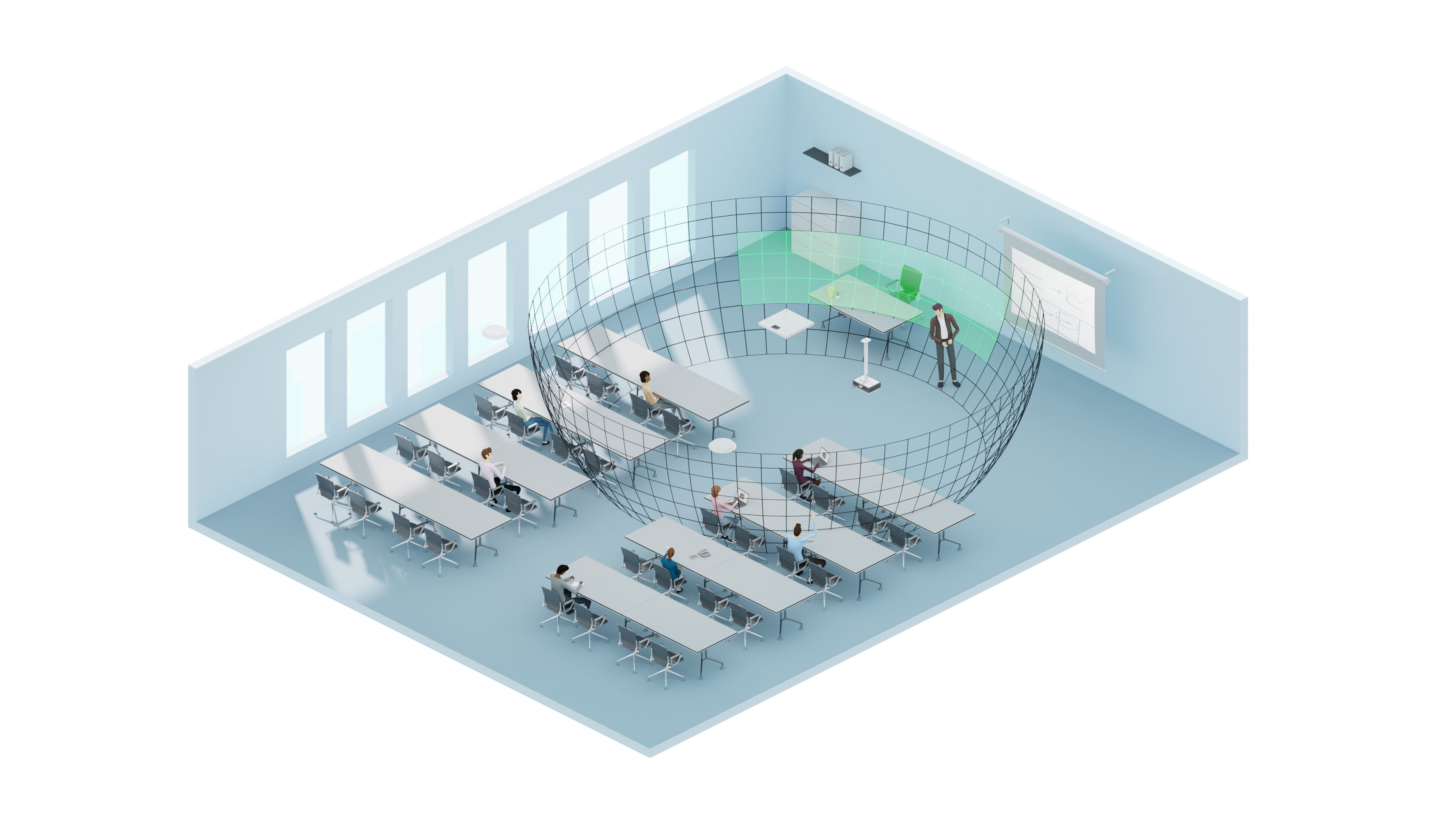 Werner concludees: "The free TruVoicelift update for TCC2 expands the feature set of the conferencing microphone array to a completely new usage scenario for both corporations and education institutions. TruVoicelift helps to establish pleasant audio levels in a room, and lets speakers be confident that they can be perfectly understood throughout the entire auditorium."
Go here for the 1.6.4 firmware update