The new sanctuary at Heritage Apostolic Church in Holly Springs, MS, an open two-story space designed to support modern worship, has been equipped with a sound reinforcement system headed by Fulcrum Acoustic line arrays and subwoofers.
The acoustics of the 500-seat room were a primary focus, with geometries developed to reduce standing waves while padded chairs and carpeting help to reduce reverberation. Tiered seating runs along stairways on either side of the room leading to a small balcony that wraps around the back of the room with two rows of seating.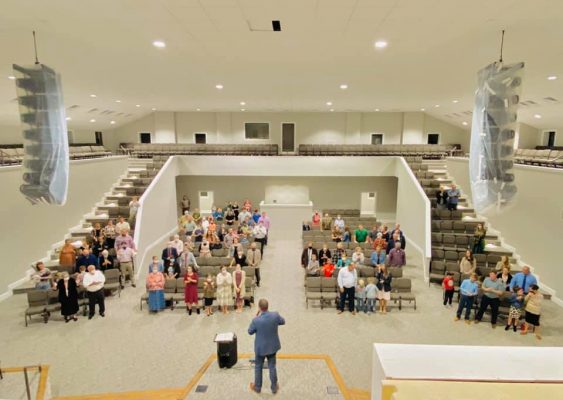 Simon Productions of Olive Branch, MS designed and installed the new system, working with church leadership. For primary coverage, the company's Terry Stewart opted to employ Fulcrum Acoustic FL283T dual 8-inch subcardioid line arrays flown to the left and right of the platform, with each array comprised of eight modules.
The arrays employ proprietary Passive Cardioid Technology that's engineered to better control rear low-frequency radiation, providing the added broadband control sought for the project. They're joined by four US221-2 dual-21-inch direct radiating subwoofers located in insulated chambers under the front of the platform — two are coupled in the center of while the other two are positioned on each side.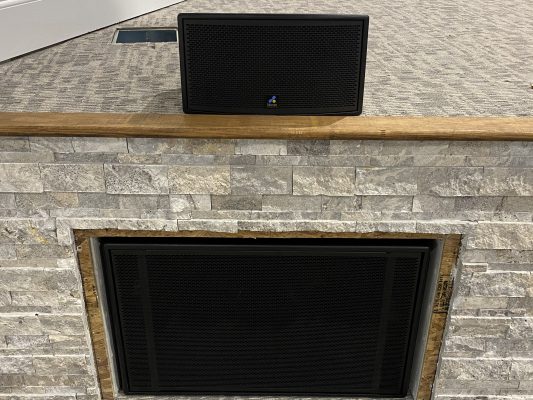 Meanwhile, front fill is supplied by three Fulcrum S Dual 8-inch loudspekaers distributed along the front of the platform, while four Fulcrum FW15 coaxial cardioid monitors are deployed on the platform for the performers. The loudspeakers are driven by Linea Research power amplifiers, with a new Allen & Heath Avantis digital console at front of house.
"We're absolutely thrilled with the sound of this Fulcrum system," concludes Kyle Flowers, pastor at Heritage Apostolic Church. "We had lots of guests from different churches that came to be with us for our first service and everyone was remarking on the clarity and high quality."