Alcons Audio has announced the release of ALControl version 1.7, a proprietary software program for controlling and monitoring its Sentinel amplified loudspeaker controllers that now offers full remote configuration and control of gain, delay, and equalizing, as well as input routing, selecting presets (factory and user), custom FIR filter inputs, and more.
Further, the same functionality is available for assembled groups and sub-groups of Sentinels, with overlay control. In addition, now the firmware of connected Sentinels can be automatically detected and updated online.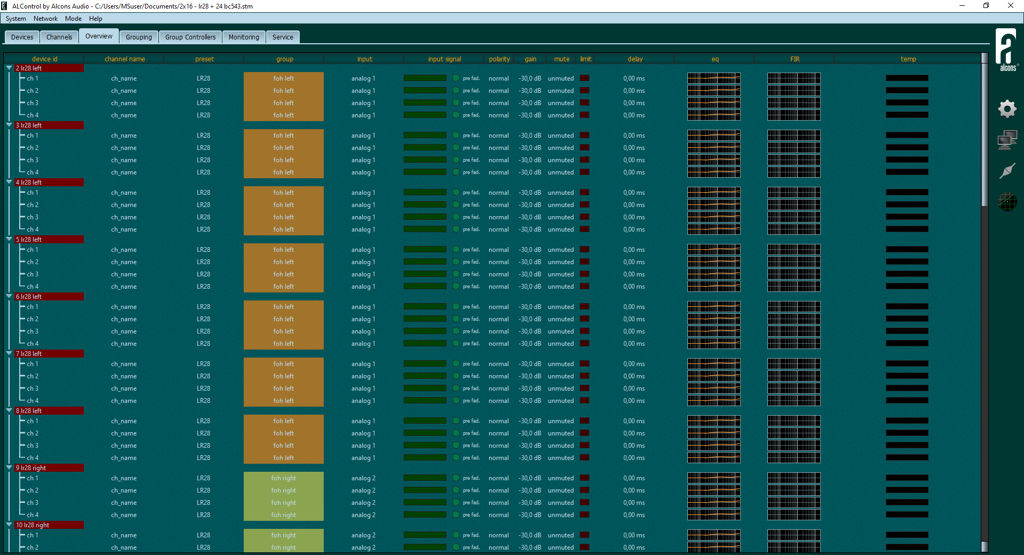 The control surface, with the same "Tab page" set-up as the Sentinel touch-screen control menu, is designed to enable quick configuration, without having to read the user manual. When questions do arise, the on-board Help function is available.
Assembled systems can be completely configured both on and off-line and stored in user-presets. The auto-discovery feature automatically detects and connects Sentinels within the network.
During a production, numerous monitoring options are available to keep track of the system's performance, i.e., limiting behavior, impedance rating, output voltage, thermal condition and internal component communication feedback are traced and made visible in real-time read-outs, which are also recordable for post-show evaluation.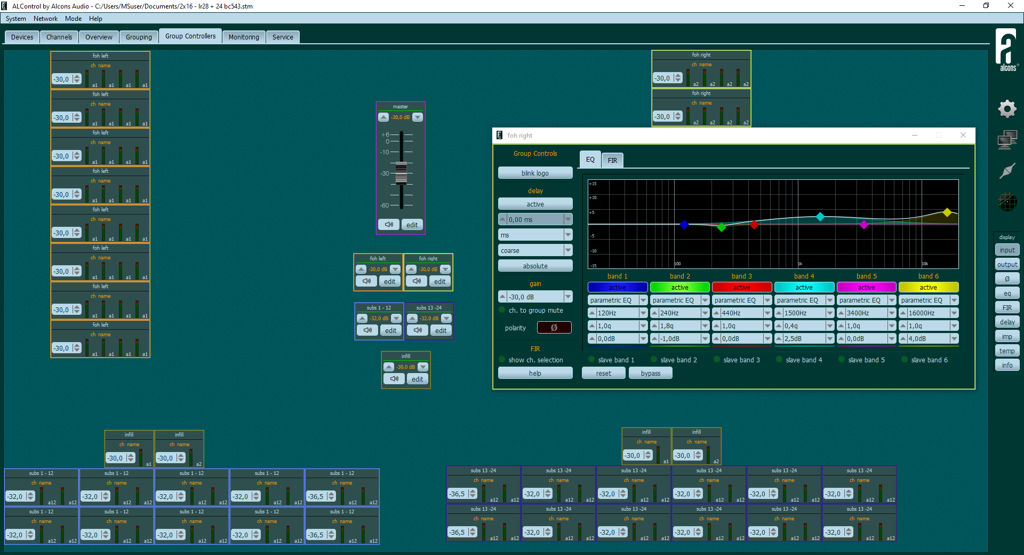 Immediate system error notifications are made visible, regardless of what page of the program is visible on screen. ALControl™ can be run from both Mac and PC/Windows platforms. Find out more here.