Architectural acoustic consulting and media systems engineering firm WSDG has announced an expanded program of free webinars and on-demand educational content through its new WSDG EDU platform.
The webinars and on-demand content will explore the subjects of acoustic design and system integration in recording studio environments and will be delivered by the company's team of acoustic designers. "Teaching and supporting educational projects has always been a key driver of our work as a design firm," says Dirk Noy, WSDG partner and director of Applied Science and Engineering. "By creating this platform we're able to share our expertise with our peers, colleagues, and customers around the world."
Upcoming webinars:
"Lessons From Electric Lady And Beyond: Past, Present, And Future Of Recording Studio Design," scheduled for Tuesday, June 23 starting at 12 pm (Noon) U.S. Eastern time. Hosted by John Storyk, WSDG founding partner and director of design, this discussion will trace the history of design innovation that has coincided with Storyk's career and the work of WSDG (Walters-Storyk Design Group) as a leader of the modern recording studio design. Starting with Electric Lady Studios (1969-70), he will highlight the unique design goals and challenges associated with creating these one-of-a-kind artistic spaces, and how a potent combination of predictive acoustics, architectural experience, and technological advancement is shaping the recording studios of the future. Register here.
"From Dreams To Reality: Designing A Personal Recording Studio," scheduled for Tuesday, July 14 starting at 12 pm (Noon) U.S. Eastern time. Hosted by Sergio Molho, WSDG partner and director of business development joined by Joshua Morris, WSDG partner and COO, this discussion will address the design and implementation cycle of the "project studio" – from the early stages on the drawing board, to project management, construction, acoustics and aesthetics, including numerous real-world examples. Register here.
"Adventures At The Low End: Low Frequency Behavior In Studio Listening Rooms – Behavior, Research, Tools & Advancements," scheduled for Thursday, July 30 starting at 12 pm (Noon) U.S. Eastern time. Hosted by John Storyk and featuring Dirk Noy as well as Peter D'Antonio (founder, RPG, director of research REDIacoustics) and Renato Cipriano (WSDG partner, Grammy-award winning engineer), this session will focus on the study of low frequencies in acoustics for critical listening environments such as modern audio control rooms, along with high performance conferencing environments and home theaters. These methods have been less effective when it comes to predicting the acoustic signature of irregularly shaped spaces. WSDG has developed new tools and methods that are designed to provide improved low frequency control and optimization in any room — regardless of size, shape or materialization. Some of these principles, research and techniques as well as real world examples will be discussed. Register here.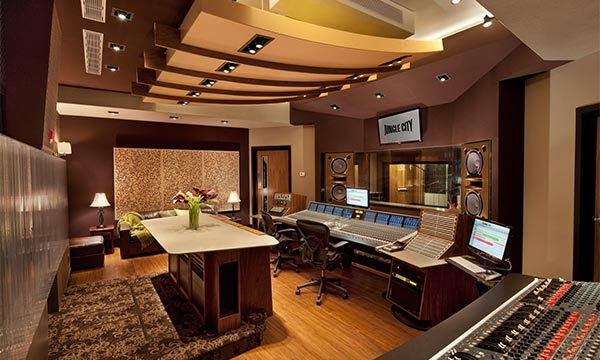 In addition to the upcoming webinar series, WSDG has also announced two online courses certified by The American Institute of Architects (AIA) and Health, Safety, and Welfare (HSW). The two courses, "Acoustic Design – Beautiful, Effective, and Invisible" and "Technology and System Integration in Architecture" provide credited professional development to architects in the key areas that have defined WSDG's work across all of its projects.
Go here for more information about WSDG EDU, upcoming webinars. and AIA-certified courses.